SISTERS HELPING SISTERS
In addition to supporting the philanthropic efforts and educational and leadership programs of the Fraternity, Phi Mu Foundation focuses on furthering the lifetime development of women through scholarship opportunities, member assistance, and preserving Phi Mu's rich history.
During Phi mu - Alpha Psi's FIRst ever "week of giving" we rasied over $2,500 for Phi Mu Foundation!
During the week of March 11-15, Alpha Psi hosted a "Give Back Night", a Telethon, Pennywars, and a 50/50 raffle to raise a grand total of $2,545! We also were able to donate $300 to Theta Chi's National Philanthropy, USO, since Theta Chi won the Penny Wars! Thank you to SLU's Greek Life and the Hammond Community for participating!
Scholarship Opportunities
Kara Johnson, Fall '16, Hannah Staton, Fall '16 and Madison Bentivegna, Fall '16, Alyssa Pardee, Fall '17, and Lauren Meades, Fall '18 received a Phi Mu Foundation Academic Scholarship! Congrats ladies!
Member Assistance
With the Great Flood of 2016, several of Alpha Psi's members and their families lives were greatly affected. The Phi Mu Foundation emergency grants provided them with help that they so desperately needed.
Historic Preservation
With 167 years of vibrant Phi Mu history we also have 57 years of unique history within Alpha Psi. From winning many Greek Weeks and Homecomings, to the Carnation Cup in 2012 and even the founding charter from 1962, our house is like our one-of-a-kind museum.
Leadership & Educational Programming
In 2019 Rebecca Schwartzenburg was honored to attend the annual Leadership Institute held at National Headquarters. The Phi Mu Leadership Institute provides an opportunity for at least one emerging leader from each collegiate chapter to come together for a 4-day leadership program to enhance their leadership skills.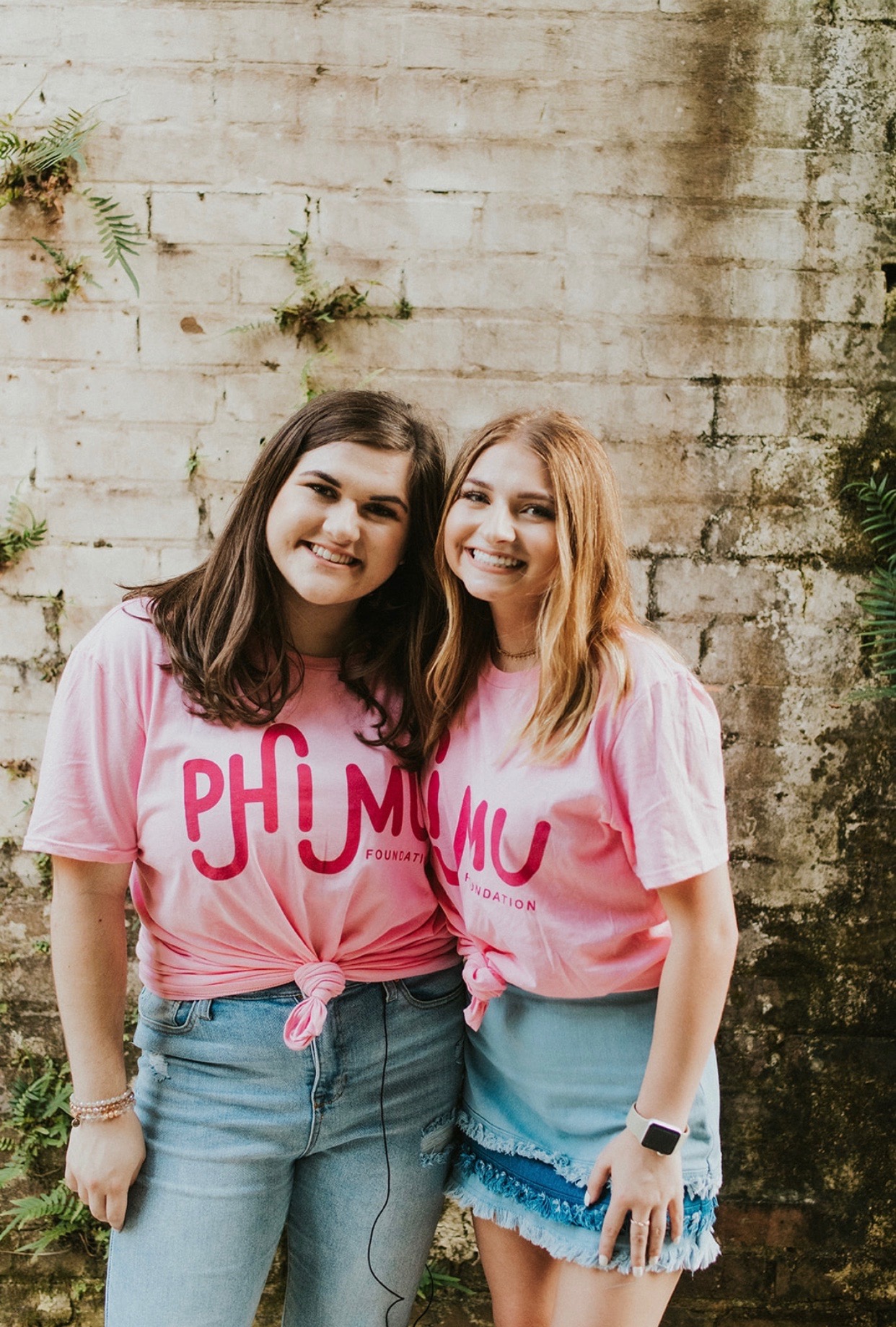 m3 campaign
Collegiate chapters who achieve 100% participation of their membership in M3 will receive a custom-designed t-shirt for each member. Alpha Psi proudly achieves the 100% participation every year while doing an additional fundraiser as well!
The M3 Campaign is Phi Mu Foundation's largest Annual Fund campaign.
Every March, sisters and friends of Phi Mu join together to honor our Founders – Mary DuPont Lines, Mary Myrick Daniel and Martha Hardaway Redding – and support our sisterhood with gifts to the Phi Mu Foundation M3 Campaign. Since 2011, the M3 Campaign has raised more than $1.6 million to help further the lifetime development of women through Phi Mu's leadership, scholarship, philanthropic and educational programs, and historical preservation.